The Home & Garden Show is now the SPRING EXPO!
The same great show you've come to know but now with added exhibitors and new attractions! STILL your one stop shop for all your home design, decorating, landscaping, spring and summer entertainment needs! New exhibitors, new attractions; all things home & spring!
Please join us March 25-26, 2023 at the Alerus Center.
HOURS: Saturday 10am - 6pm, Sunday 10am - 4pm
Tickets will be available at the Alerus Center Box Office
Adults $10/Under 18 FREE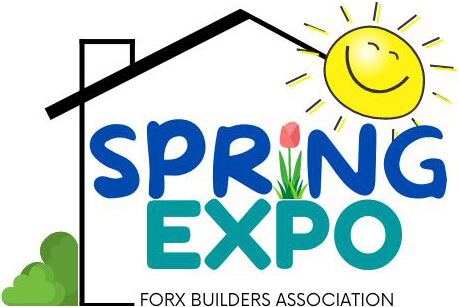 Exhibitor List

Booth Number
Exhibitor
25
Rusco Windows
26
Batteries Plus
27
Brandon Cobb Country Financial
28
Waterworths
29
Waterworths
30
Acme Tools
31
Acme Tools
32
Acme Tools
33
Acme Tools
34
Dogwatch of the Red River Valley
35
Hatton Granite
36
Hatton Granite
37
RRV Pheasants Forever
38
Jack's Tackle
39
Leaffilter Gutter Protection
40
EGF Economic Development Authority
41
Vilandre Heating, Plumbing & A/C
42
Vilandre Heating, Plumbing & A/C
43
Vilandre Heating, Plumbing & A/C
44
Vilandre Heating, Plumbing & A/C
100
FBA Info Booth
131
FBA Info Booth
101
Northland Custom Woodworking
102
Northland Custom Woodworking
103
Closet Crafters
104
Closet Crafters
105
Closet Crafters
106
Timber & Ash Designs
107
Timber & Ash Designs
108
A&L Siding
109
A&L Siding
122
A&L Siding
123
A&L Siding
110
Crary Real Estate
111
Crary Real Estate
112
Tim Shea's Nursery & Landscaping
119
Tim Shea's Nursery & Landscaping
120
ND Safe Air
121
NDSU Extension Grand Forks County
124
Rivards Turf & Forage
125
Window World of Fargo
126
Norwex
127
St. Michel Furniture
128
St. Michel Furniture
129
St. Michel Furniture
130
St. Michel Furniture
200
Dakota Fence
201
Dakota Fence
202
Dakota Fence
203
Dakota Fence
204
Cutco Cutlery
205
Edward Jones- Ross Johnson
206
Sertoma of Greater Grand Forks
207
Thomsen Homes
208
Precision Concrete Cutters/Ram Jack North
223
Precision Concrete Cutters/Ram Jack North
209
PS Garage Doors
210
Hot Spring Spas & Pool Tables 2
211
Hot Spring Spas & Pool Tables 2
212
Hot Spring Spas & Pool Tables 2
219
Hot Spring Spas & Pool Tables 2
220
Hot Spring Spas & Pool Tables 2
221
Hot Spring Spas & Pool Tables 2
222
Spare Husband
224
Berkshire Hathaway HomeServies Family Realty
225
Hometown Hero Outdoors
226
ND Dept. of Environmental Quality
227
Epic Concrete Coatings
228
Epic Concrete Coatings
229
Stone's Security Systems, Inc.
230
Sterling Carpet One
231
Sterling Carpet One
300
Ironhide Equipment Co.
301
Ironhide Equipment Co.
302
Ironhide Equipment Co.
303
Ironhide Equipment Co.
304
Ironhide Equipment Co.
305
Ironhide Equipment Co.
326
Ironhide Equipment Co.
327
Ironhide Equipment Co.
328
Ironhide Equipment Co.
329
Ironhide Equipment Co.
330
Ironhide Equipment Co.
331
Ironhide Equipment Co.
306
Your Home Improvement Co.
307
Your Home Improvement Co.
308
Fabricators Unlimited
309
Larson-Nagel American Family Insurance
310
Marblelife
311
Marblelife
312
Vibrant Painting & Contracting
319
Midwest Pest Control
320
Innovative Basement Authority
321
Innovative Basement Authority
322
Hebron Brick & Block
323
Hebron Brick & Block
324
Waterfront Kitchen & Bath
325
Waterfront Kitchen & Bath
400
Luxury Bath of Fargo
401
Luxury Bath of Fargo
402
Fargo Roofing & Siding
403
Fargo Roofing & Siding
404
CleanTech
405
CleanTech
406
Elle Interiors
407
Vreeland Remodeling
408
American Waterworks
409
American Waterworks
410
Your CBD Store
411
RRV Motorcyclists
412
RRV Motorcyclists
419
RRV Habitat for Humanity
420
The Roofing Company
421
The Roofing Company
422
WB Components
423
WB Components
424
ChiroRx Chiropractic & Wellness
425
High Plains Water
426

427

428

429

City of Grand Forks- Inspections Dept.

Pampered Chef

Sunset Aura

Finish Line Outdoor Services

430
Dakota Mud Jack
431
Aerus
500
TrueNorth Equipment
501
TrueNorth Equipment
502
TrueNorth Equipment
503
TrueNorth Equipment
528
TrueNorth Equipment
529
TrueNorth Equipment
530
TrueNorth Equipment
531
TrueNorth Equipment
504

505

506

Pruvit

Maximum Roofing Inc.

Hello Garage

507
Hello Garage
508
Sunrooms Plus
509
Sunrooms Plus
510
Sunrooms Plus
511
Sunrooms Plus
512
Sunrooms Plus
519
Sunrooms Plus
520
Sunrooms Plus
521
Sunrooms Plus
522
Sunrooms Plus
523
Sunrooms Plus
524
Property One Development
525

526

Property One Development

LeafGuard

C1
Northland Sheds
C2, C4

B1 - B6

Leisureland RV

Leisureland RV